Welcome Parents
Parents play a vital role in the lives of their students on and off campus.  Your support of programs like Family Weekend, the Parents' Executive Council and attending various athletic and regional gatherings will build the Scranton bond and network both on campus and around the country.  Please explore our website for more information about Parent Programs and contact us with any questions.  Welcome to the University and congratulations on becoming Scranton Parents!
Family Weekend 2020 Postponed to Spring Semester
To maintain the health and safety of our campus community and our extended Scranton Families, The University has postponed Family Weekend, originally planned for September 25-27, until the spring semester.
Learn more »
Parents' Executive Council
Become a Parent Ambassador for Scranton! Serving on the council increases student opportunities, enhances the parent network and supports the financial needs of our institution.
Learn more »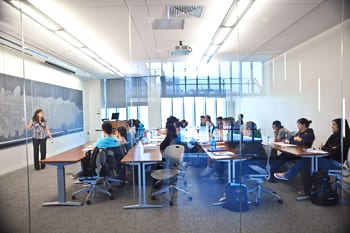 Parent Resources
Find the information and contacts to provide you with the proper campus support for your various needs.
Learn more »